Security Awareness and Training Service
Are you a partner? Contact the Team for Partner-specific access.
Ready to buy? Talk to a Fortinet expert now.
Easy to Use Administration and Management
Your information security administrator will be able to actively monitor the progress of all your users with a simple dashboard. See all employees or filter to a specific progress state, group, or individual.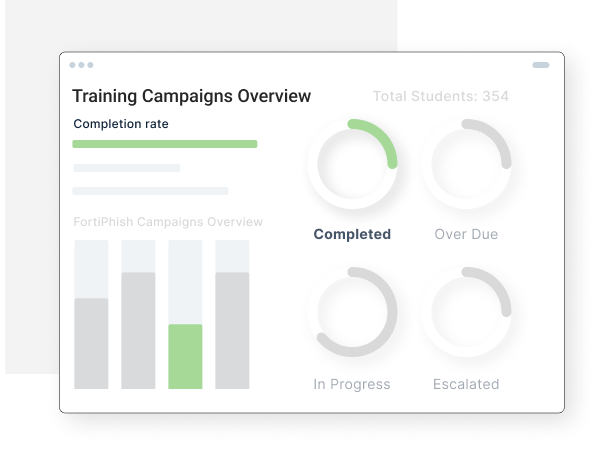 Campaigns
Monitoring
Reporting
Custom Branding